It is that time again!Time for the monthly pin up challenge. Ms. May has proposed a game of tic-tac-toe. She asked that we use three items in a row from the following board. Across, Down or Diagnoally.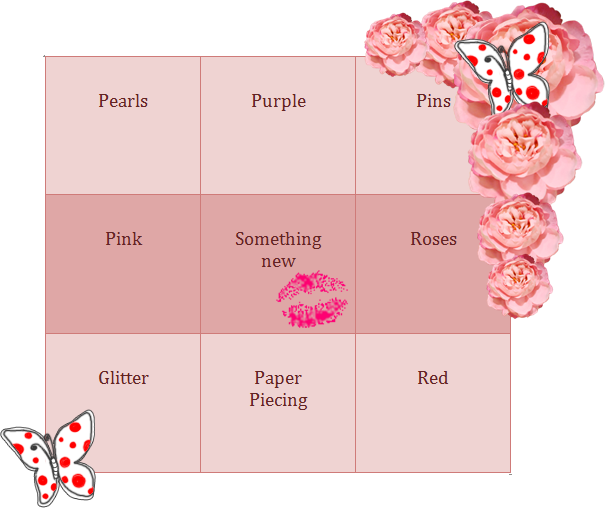 I chose to use
Bombshell Angel
, Dress her up in a slinky
evening gown
, and add a lot o bling (surprise surprise). Since she needed to be very elegant and all I chose to go with the Pearls, Purple and Pins.
She is colored up with E50, 51, 53 for her showing off the skin parts. The dress is V20, 22, 25 and 28. Her hair started with a layer of Y21, and had E23, 25, 27 colored over it. The blacks are C3,5,7,9. I used the
Banner Sayings
blank banner, and wrote with a copic multiliner the Best Wishes.
This card was made for a co-worker - - well by the time you read this - - an ex-co-worker. He was a great guy, a really hard worker, and a ton of fun to be around. He got another job and we will miss him a lot. He is very into fashion and every time I color up one of these ladies I think of him... especially Girls Ruin with the shoes. :-) I never knew what a Louboutin shoe was before him. Now I know they have red bottoms, can be pretty scary looking and more expensive than most people can afford. :-)
Thanks for stopping by today. I hope you have a great week and please join us over at Bombshell for a chance to win some free rubber!!!!